In the flakes of disillusion
Nine months – October 2018 to July 2019 – France and Italy
Back in France after a feeling of "burn-out", I spend seven months working in Chamonix in hospitality. Fall. Winter. Spring. Autumn is magnificent and I take the opportunity to go on many hikes in the valley, fascinated by the Mont-Blanc massif and the surroundings. The work in the restaurant is interesting at the beginning but the end of the year is very difficult. A large number of tourists and organizational and management problems make the days extremely exhausting. The depression that I have dragged for years explodes in my face and I endure several difficult months at the start of 2019. After a long black hole, I start to think and explore my mind in search of a way to a better state of mind.
Keywords: catering, tourism, Chamonix, snow, autumn, winter, depression, mountains, magnificent landscapes, personal reflection.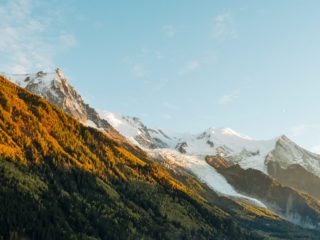 Return to France and start of a new adventure in Chamonix in the heart of the French Alps.
At the beginning of June 2019 I embarked on the exploration of the Dolomites. But personal problems forced me to shorten my trip. Here are some photos from my week in Italy.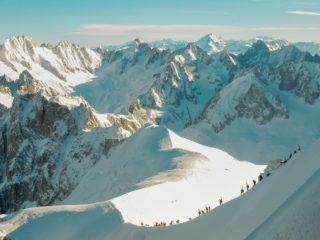 The Alps are a very large mountain range with diversified relief spanning across Europe.