After Tasmania, I go back on the continent to head for Mt Buller, one of Australia's most famous ski resorts. Yes, there are some mountains high enough in Australia to receive snow. They are called the "Australian Alps". Mt Buller is about two hours drive from Melbourne.
I pick up some ski gear and drop off some stuff at a friend's house in Melbourne and arrive at Mt Buller. It's been a long time since I wanted to do a season in the snow and I applied a few months ago for a position in restaurant at the various ski resorts in the region. Mt Buller was the station offering me the most interesting post.
I arrive at the end of the afternoon after leaving my car at the employee parking at the bottom of the mountain. Abom, the company that employs me has a large restaurant-hotel in the center of the resort. I quickly learn that my home and my place of work will not be in Abom but in Spurs, a fast-food dormitory located on the slopes, a little higher. I will only do a few shifts in Abom. I am divided between the disappointment of not being in the village and the curiosity to find myself living on the slopes, surrounded by snow.
Located a ten minute walk from the center and accessible only by foot or skis, Spurs is a small restaurant with two floors dedicated to accommodate restaurant staff, ski instructors and snowboarders and lifties (employees of the ski lifts). A hundred people will live there. After crossing the snowy expanse with all my belongings, I move into a tiny room with 4 beds (two bunk). Two people are already here: Melanie and Stephanie. Steph is Chinese, the same age as me, with a quiet character and we immediately sympathize.
The first two weeks on the mountain are happiness. Beautiful weather, simple work, access to the slopes in ten seconds, skiing every day, amazing sunsets and sunrises and successful photo shoots. The mountain is not very high, 1805 meters, but sufficient to overcome the clouds often covering the surrounding valleys making the view quite exceptional.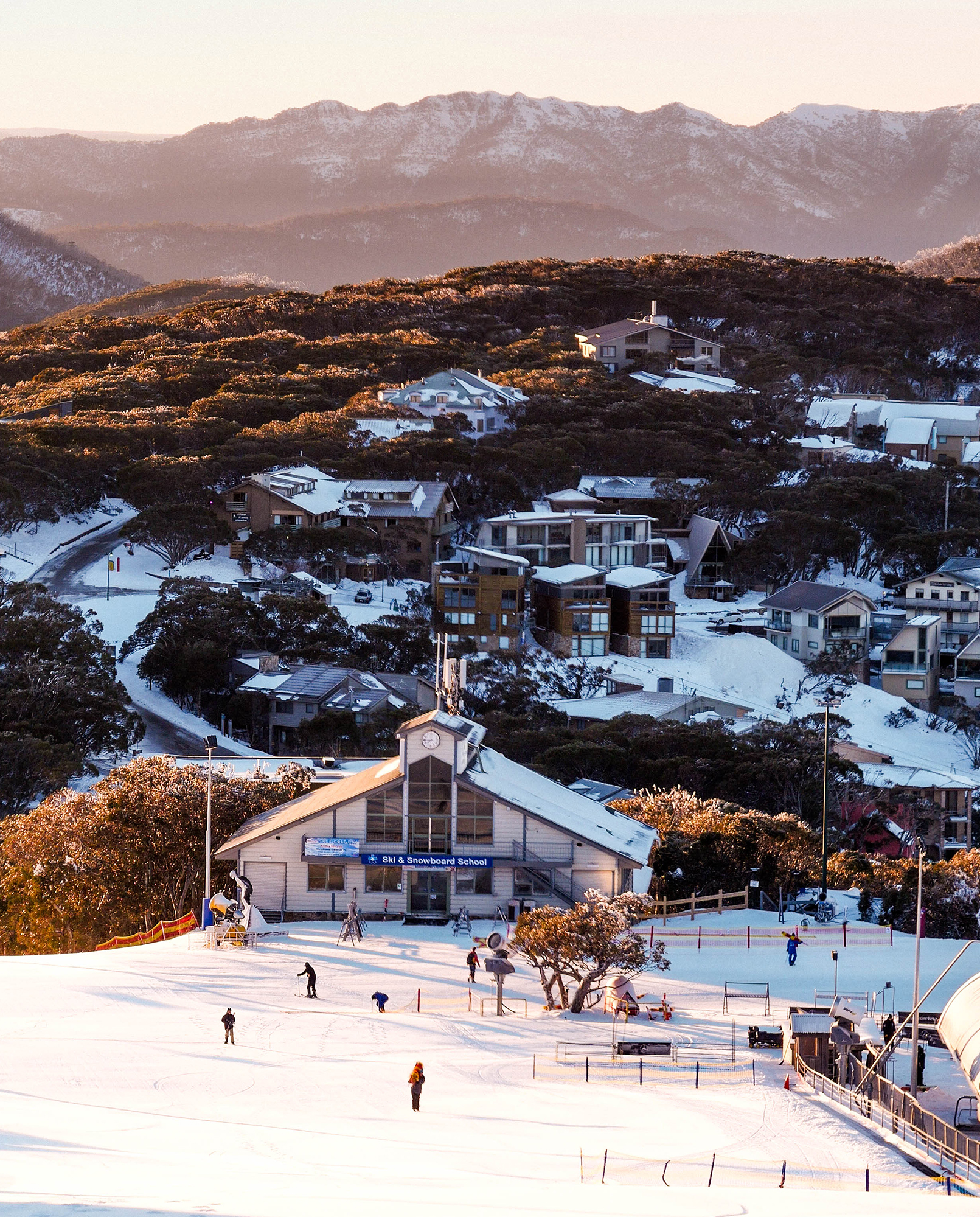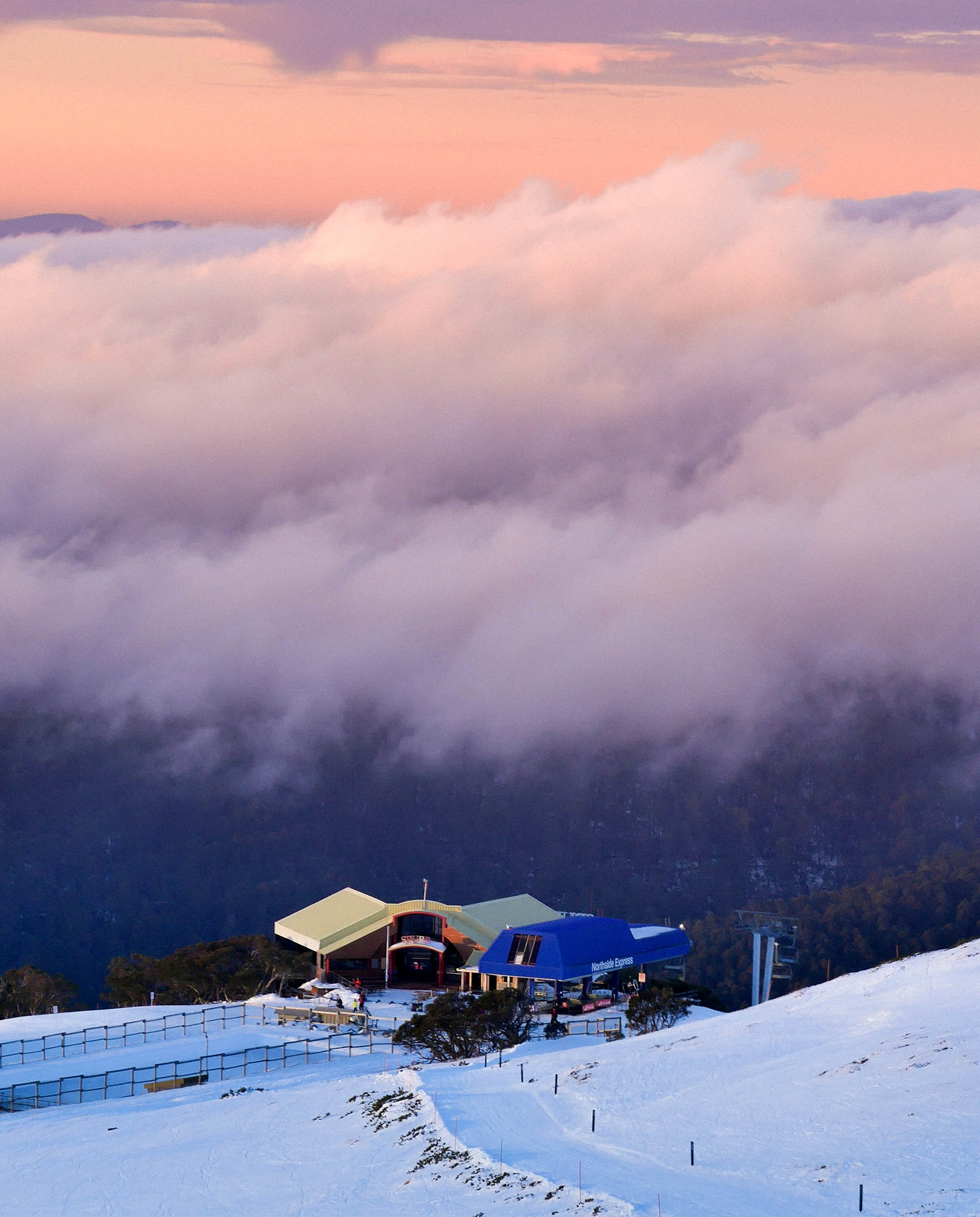 But that does not last, and then I spend a whole month in bad weather. Snow, rain, clouds, wind, gray sky. The beautiful weather has deserted Mt Buller. Add to that a job and a team slowly starting to be less and less interesting and nice and a housing transformed into a pigsty, I saturate quickly. I often talk to instructors living in Spurs, most of whom come from all over the world: Italians, Argentines, Americans, Austrians, Poles, Swiss, etc. They too are deeply disappointed with the working conditions and accommodation offered. The depression that has stagnated like a sword of Damocles over my head for years and even more since a few months is about to explode. I feel it growing up in my brain, in my body, filling me with a bitterness that consumes me.
Brutally after a month and a half of work at Mt Buller I can not take it anymore. I choke. And for the first time I plan to leave Australia, to return to France. Me who thought of returning to Tasmania after the winter season to continue discovering the island that I loved or applying for a position on a resort in the Great Barrier Reef, I take a wall in the face. I can not take it anymore. It's been a year and two months since I traveled in Australia and almost 3 years since I left France. And no matter where I worked, but it's always finished in disappointment. Should I continue, with the risk of reliving the same situation again, bad working conditions and very average accommodation or should I go back?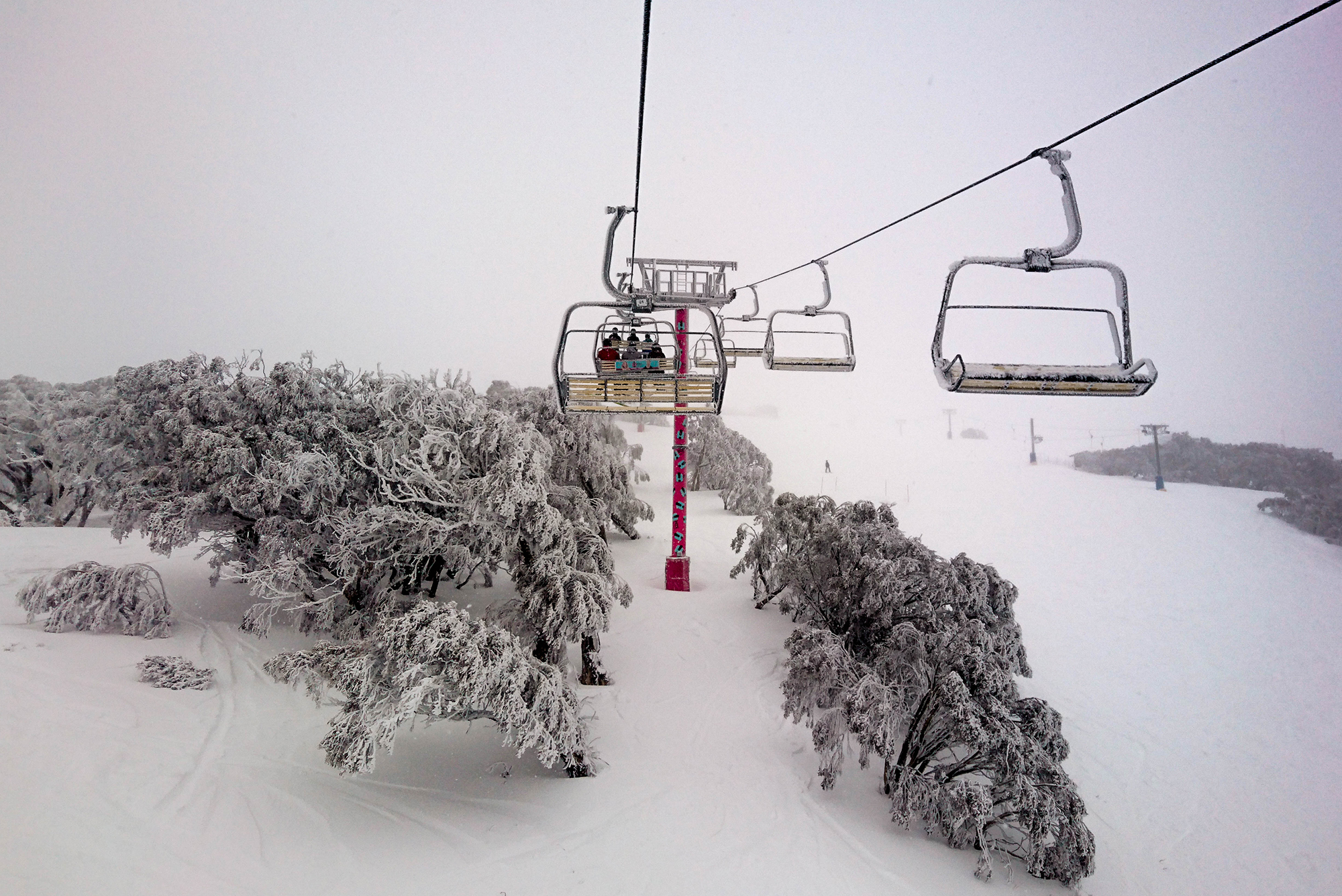 The ski instructors speak to me a lot about the European Alps. And especially Mont Blanc and Chamonix. High mountains. Real one. And breathtaking landscapes. I went once to Chamonix when I was little but I do not remember. The idea of ​​returning to France to work in Chamonix during the winter season slowly crawls into my mind. It is true that I miss little of France. Only good bread, architecture and mountains (high) I miss. Australia is beautiful in many ways, but its rather flat environment is not the most interesting for me. This is also why I really enjoyed Tasmania, much more hilly.
Out of curiosity I apply for a position of restaurant assistant manager starting in October in a beautiful four-star hotel. The Alpina hotel in the center of Chamonix. With a panoramic restaurant on the seventh floor with an exceptional view of the Mont Blanc range. I do not believe in it too much, but the answer is soon followed by a skype interview. A week later, I am engaged! The salary is less interesting than in Australia but the position will allow me to learn more things and become restaurant manager.
I can not believe it. Is this a good thing? Should I go home or persevere? Do I really want a career in catering? I spend several days thinking without being able to decide. I have just started my second year of visa in Australia. I still have 9 months left! And then I have the impression that returning to France is failing. Me who wanted to travel around the world for another 5 years before returning and I still have so many places to go to Australia … But the working conditions and accommodation deteriorating again and the joy I feel to return to France to go to Chamonix make me take the decision. A few more weeks in Mt Buller, a month on a road trip around Australia and back in France at the end of September.
I do not know if it's the right choice. Maybe it's a mistake. Maybe I am still deluding myself. Still, the relief I feel once the decision is made is real. And as if to echo my state of mind the good weather returns to Mt Buller for my last days of work.