Back in Wellington, I spend a few days with Niels (and his wife), whom I met during my work in Te Anau several months earlier. They live in Plimmerton, a chic suburb of Wellington, about thirty minutes by train from the center. The main purpose of my visit to Wellington is to make an appointment with a nose specialist to settle my sinus infection that I have been carrying for several months. Given that I have three months left in New Zealand, I have to solve this problem so that I can fly back.
So I make an appointment with a private doctor (only way to see an ENT without waiting months and months). But the only available appointment that the secretary proposes to me is three weeks later (April 18) !! It changes all my plans for the future. In fact, I planned to spend a maximum of 2 weeks in the Wellington area and then to work until mid-June in the Bay of Plenty area, in a kiwi packhouse (where the kiwis are packed). To have money for the rest of my travels. My plans must change.
So instead, I spend several more days at Niels and his wife home, gardening and cleaning the house. I also tale the opportunity to go see Wellington and listen to Niels sing.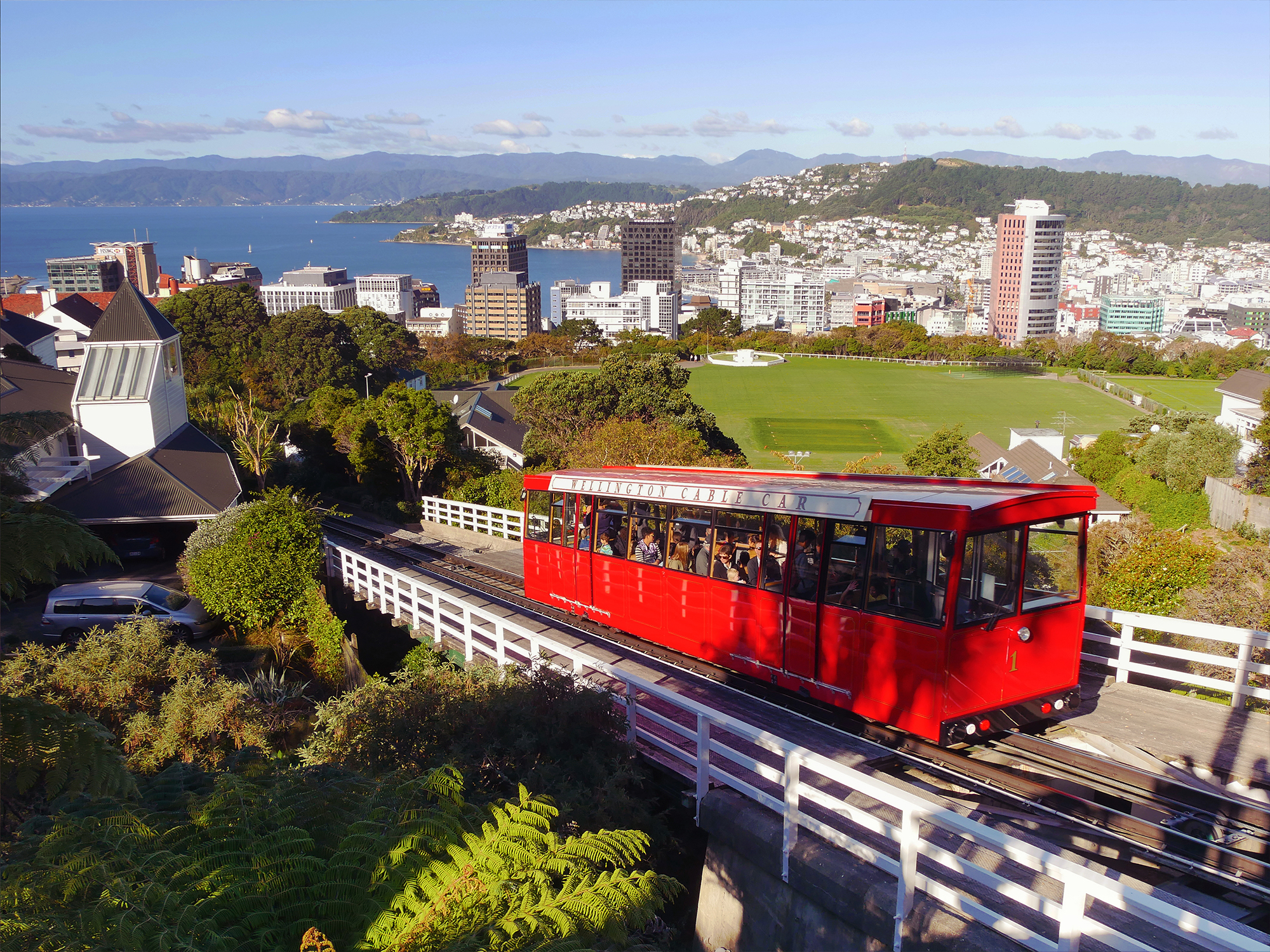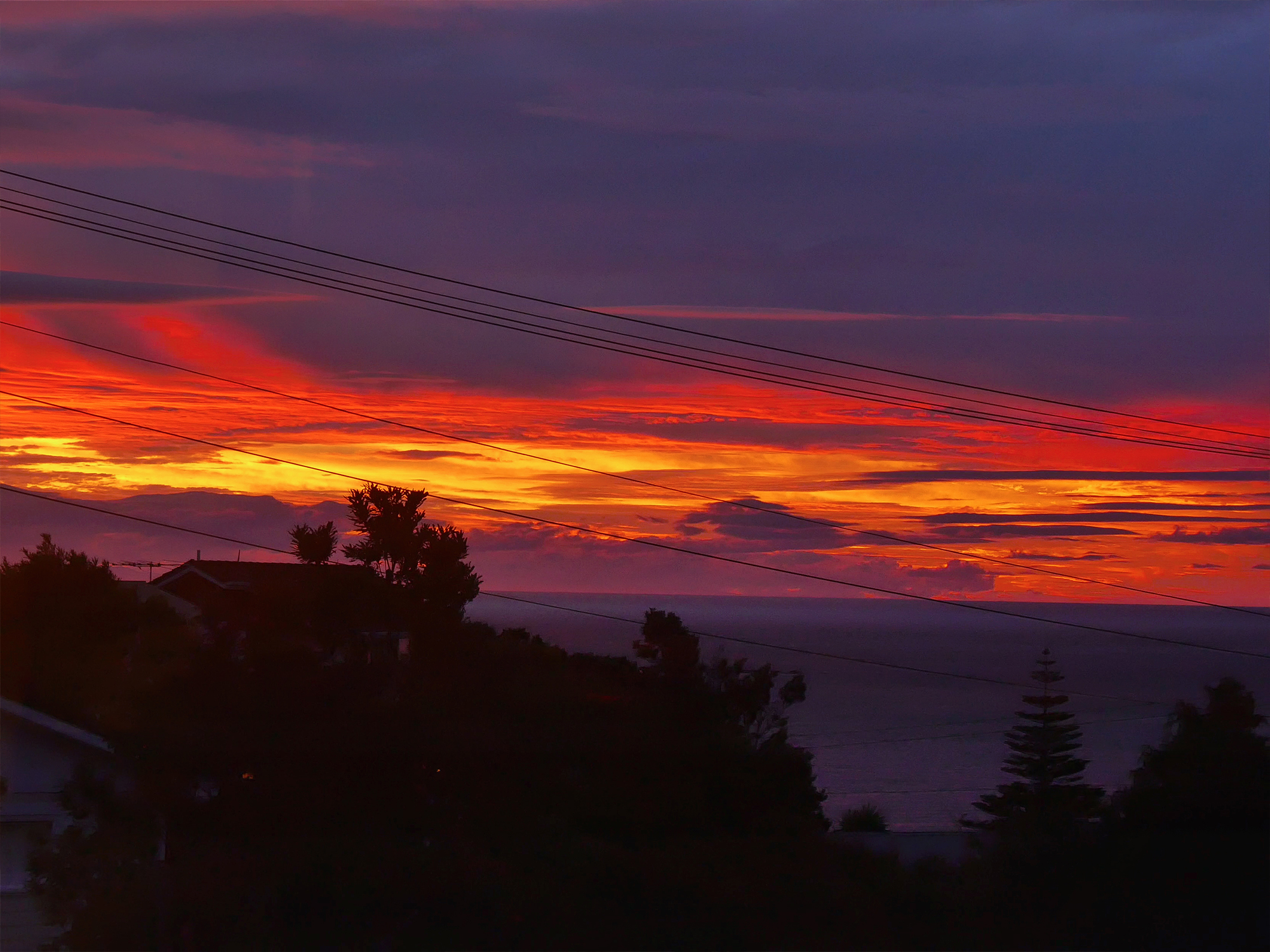 I also explore the area going for a bike ride on the side of Cape Palliser and the Putangirua Pinnacles. It was there that the scenes of the "Path the Deaths" were shot in the third film of the Lord of the Rings. Indeed the strange rock formations give off a very special atmosphere. Having rained the previous days, the roads and fields are sometimes covered with water. I also meet a group of very friendly kiwis, including Marie and Niel, lovers of bike touring. They offer me homemade pizzas and we share an evening full of stories.
Several days later I visit (by hitchhiking) Castlepoint, a beautiful little seaside village with an impressive lighthouse and cliff called Castle Rock. The corner is superb but very small. One quickly walked around and with no car it's difficult to explore the surroundings.
Taking advantage of my last free week before my appointment, I go by bus to Taranaki, the isolated volcano located right next to New Plymouth, where I spent a few days, nine months ago. During my stay I couldn't see the mountain lost in the clouds. This time I hope that luck will smile at me but alas this is not the case. Not at all. A real storm falls on New Zealand exactly when I think of starting a three-days hike on the flanks of the volcano !! So I spend three days in a hut/hostel near the i-site at 900 meters of altitude watching the rain fall in torrential gusts. A small clearing seems to be announced for the fourth day and I run on the trail telling me that this is my only chance to go. In the end, my three days trip will be entirely in the rain and in the almost permanent haze. Three days completely dipped from head to toe without seeing much of the landscape. What a desappointment !! The only good thing that will happen to me during this stay on the Taranaki will be the meeting with Janis, a young man of about thirty years from Latvia, who also had the crazy idea to come and walk on the Taranaki by an atrocious weather. Being very friendly, we will quickly sympathize and do the trip together. He will teach me a lot of tips about cooking outdoor.
When I leave the Taranaki a week later, the beautiful weather is of course returned and I can see the summit of the volcano covered with snow. It looks like Mount Fuji!
Back in Wellington, I go to my long-awaited medical appointment. Barely fifteen minutes of consultation and here I am with a prescription supposed to solve my problems. I have some doubts. (Indeed it will not work). So here I am ready to join Bay of Plenty. But I decide to take a short detour through the Tongariro National Park to go do my last big hike before winter falls on the country.
So I go to Taupo, a pretty village on the banks of the gigantic lake of the same name where Marie and Niel live, the New Zealand cyclists whom I met three weeks ago! They welcome me with happiness and I leave them my luggages to go on my four-day stroll.
I reach the Tongariro by hitchhiking. The park is home to a chain of more or less active volcanoes where several hikes and a ski resort are located. I go on the Northern Circuit, a four-days hike along the Tongariro and Ruapehu volcanoes. The walk is superb and the environment is really different from what I've saw in New Zealand. Superb turquoise and emerald lakes, red-colored craters, volutes of smoke, completely desert areas, basalt flows … A different experience. Alas the bad weather falls on me on the third day, diminishing my appreciation of the landscape during the last two days. It will nevertheless remain one of the most beautiful hikes I did in NZ.
I go back to Taupo to get my things back and Marie and Niel offer me very kindly to take me to Rotorua! I spend one night in a DOC campsite on the edge of Lake Okareka, a small volcanic lake located in the hills just behind Rotorua. Then I go to the house of Margaret and Neill, two other Kiwis that I met on my bike ride along the West Coast on the South Island several months ago. (Apparently all the New Zealand guys I meet have the same name !!). Neill shows me the surroundings and Rotorua, which I already know quite well since I have already visited the city during my first month in NZ. But he seems to take so much pleasure in being my guide that I accompany him with joy.
Neill offers me (they are so nice the New Zealanders!!!!) to drive me to Bay of Plenty saving me the bike trip. I plan to go and ask the various packhouses in the area if they are still looking for seasonal staff. The kiwi packing season having started a month ago, I have some concerns. We start by going to see Trevelyan's, a packhouse that attracts me a lot because this is where Alejandro and Flor, the two Argentineans I met during my wwoofing in Dunedin, worked. Having said good things to me about the place, I hope there are still places available. Neill drops me in front of the reception and I go to the recruiting office. I fill a sheet with my details and it's good! Yes, there are plenty of places, they are looking for additional staff, the season actually starting only now! I just have to come back on Monday morning and they will tell me what kind a job I will do ! I go back to say the good news to Neill. It's Friday, I have to find an accommodation. Fortunately the packhouse has a campsite right next to the warehouses! And there are still places available in a shared house by the employees! (Other young backpackers like me who came for the season). Neill drops me off with all my stuff, I prepare myself for my next six weeks working in Trevelyan's packing kiwis!